Hey, this is Twig's blog. Let me tell a bit about myself.
Twig wrote:

Hello, I am Twig. I am now a General Helper. This forum is all about me!

Somethings I like!

- Owls

- The colours - green, pink, white, black

- Australia (Is not where I live)

- Best Friends

- Cyber Space

- Books

- Trees

- Nice people

- Fashion

- HOGLETS!!


Somethings I Do not like

- Scary Movies

- Blood

- negative thoguhts

- bullies

- gore

- abuse

- hornets

- red

- THINGS THAT ARE BAD!!!


Where I live

: Hogletopia

Gender:

Girl

Age:

9-13

Fave Word:

LOLZ

What I think is an awesome pick:
Nice meeting you all, anyway. I am here to tell you things I think is cool and what is not. I really don't like to put personal stuff but, like if something that happened or problems I face. Anyway, you are free to put any comments or questions. Remember, I am high on personal information!!
If you want to learn more about me please go to
Twig's Tree

Similar topics
Sunday, October 2, 2011

Dear friends,

Mood: Happy

Activities: Learning about creating a adopt website

Why in the mood: I have downloaded the java software so I can draw on Oekaki on CS!

Picture of the day: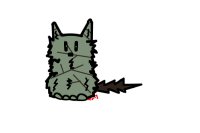 ---
Permissions in this forum:
You
cannot
reply to topics in this forum